In 1662, a grand embassy from Taiwan arrived in Ayutthaya in Siam. Dispatched by Zheng Chenggong, a famed Chinese maritime commander also known as Koxinga, it carried with it letters, lavish gifts and, most important, news. Landing in the bustling port city, the ambassador announced the "scandalous surrender of the famous island Formosa" and its supposedly "unconquerable fort Zeelandia", which had fallen to Zheng troops just a few months earlier. The arrival of the embassy opened up another front in the ferocious commercial, diplomatic and military struggle that was being waged between the Zheng maritime network and the Dutch East India Company across East and Southeast Asia.
Rapport van Van Rijk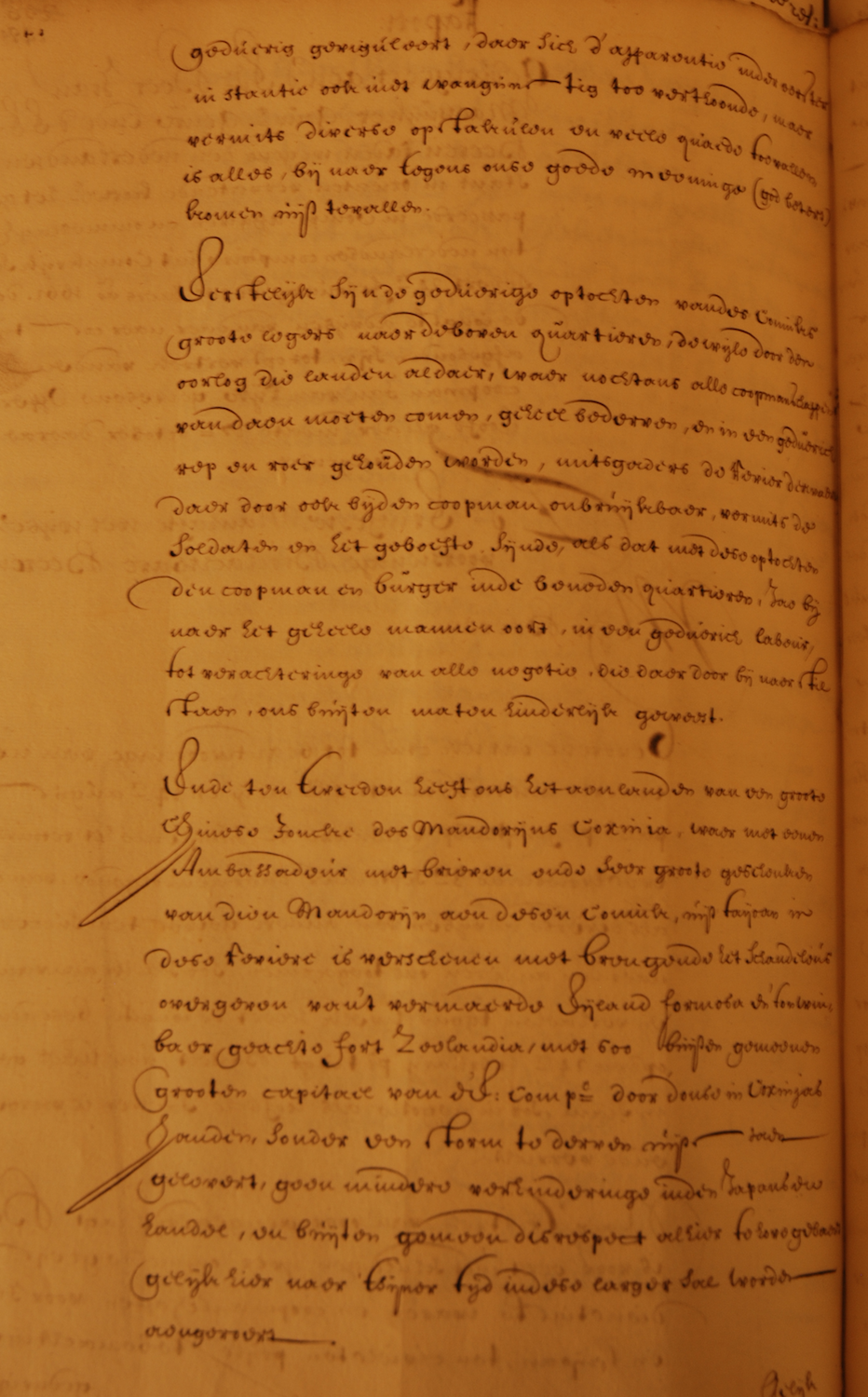 Translation
And second, a large Chinese junk of the Mandarin Koxinga, with an ambassador with letters and very great presents from Koxinga to this king from Taiwan has appeared, bringing [the news of] our scandalous surrender of the renowned island Formosa and the presumed invincible fort Zeelandia. Such enormous fortune of the company [got in]to Koxinga's hands, without the courage [of ours] to sit out the storm, has brought us no small obstruction in the Japanese trade and extreme disrespect here at court as it will be spoken of here at some point. Thirdly the equipment of two large junks of the king, that will go to Japan in the name of the Moors okya Phichit despite the Siamese being banned by Japan, and two equal junks and a small ship to Canton.
Citation
Rapport van Van Rijk aen haer Ed. tot Batavia overgelevert den 3 November 1662, Nationaal Archief, Den Haag, access number 1.04.02, Verenigde Oostindische Compagnie (VOC), hereafter: NL-HaNA, VOC, inventory 1240: 1489v.